DR. ALLEN HALLADA
PRACTICE OWNER/VETERINARIAN
Dr. Hallada grew up in rural Wisconsin. He was a biochemistry major at the UW-River Falls and recipient of the 3M Research award. He completed his doctorate work at UW-Madison School of Veterinary Medicine where he received the annual award for Proficiency in Small Animal Surgery.

Dr. Hallada was a partner in a multi-doctor mixed animal practice in Winona, MN where he worked on a variety of different animals including exotic large animals such as zebras and reindeer. He worked for the US Fish and Wildlife Service studying migration patterns of Paddlefish and Sturgeon.

Following his dreams to live in the mountains and do public speaking, he moved to Sun Valley, ID where he lived for the next 7 years. He spoke throughout the country on delivering outstanding customer service and effective communication in the workplace. He was also a veterinarian to many celebrities that lived in the area.

Dr. Hallada purchased Mesa Veterinary Hospital in August of 2003. After performing major equipment upgrades he is finally achieving what he originally set out to do from the time he graduated from veterinary school, to provide a level of veterinary service to companion animals that we humans have. He continues to perform surgeries, dentistry, and is a strong advocate of wellness in pets. He is an Elite speaker for Pfizer Animal Health and teaches other veterinarians how to perform safe and effective anesthesia and pain management in pets.

Away from work, Dr. Hallada enjoys downhill skiing, golfing, and biking.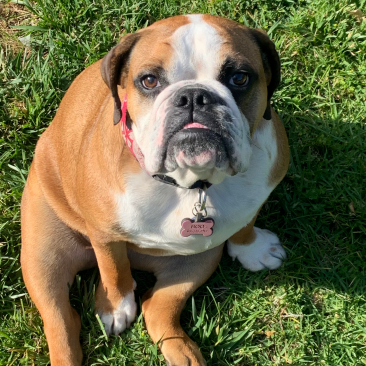 BOO Office Dog
This is BOO our office dog who likes to say hello and wander the office.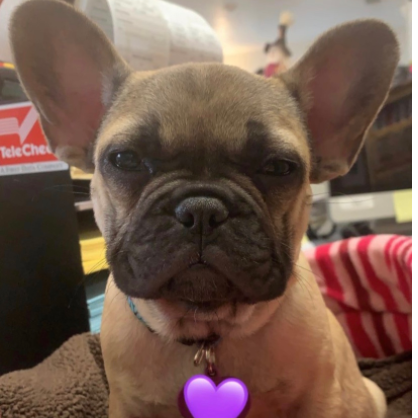 Gypsy OFFICE DOG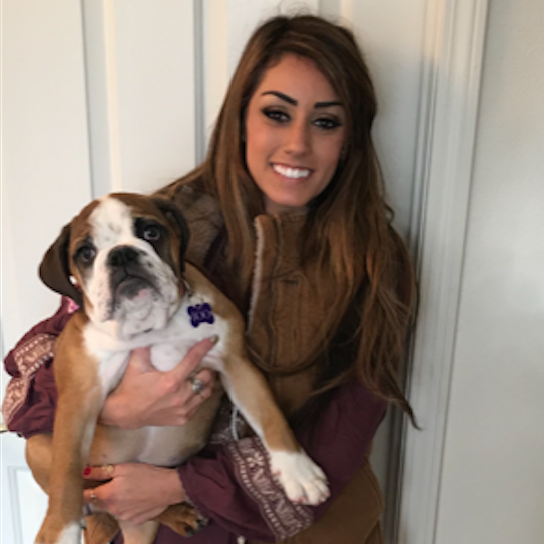 Ashley Trujillo Veterinary Assistant and Marketing Coordinator
Ashley Trujillo is a veterinary Technician in training and has a background in Dental and Nursing. Ashley has a certificate in Business and Customer service, a license as a RDH, CNA, and is in progress of becoming a Registered Veterinary Technician. She is born and raised on the Central Coast. For fun she surfs, hikes, gardens, and loves to lay out in the sun. Ashley has also traveled to many places around the world. Her main reason for becoming a Veterinary Technician is to help as many animals as possible. Ashley loves all animals and is very excited to greet and hold them all. She has an English Bulldog named Boo who you might see around the office once in a while.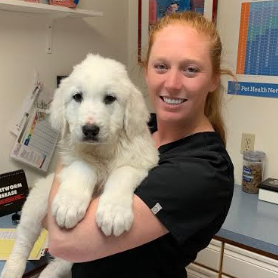 Heather Pilkington Certified Groomer/ Veterinary Assistant
Heather Pilkington is a Veterinary Technician in training and a Certified pet Groomer here at Mesa Veterinary Hospital. She attended the American Grooming Academy in Temecula, California. Heather started at Mesa Vet, grooming six to eight dogs a day. Heather made her way up front to help Dr. Hallada with exams, surgeries, and Dentals. Now, Heather works hard doing grooming on Tuesdays and Fridays and is training to be a Technician the rest of the time. In her spare time, she loves to ride her two beautiful horses up and down the endless trails of Nipomo. Heather is also a hunter; she hunts with her Dad and Sister every deer season.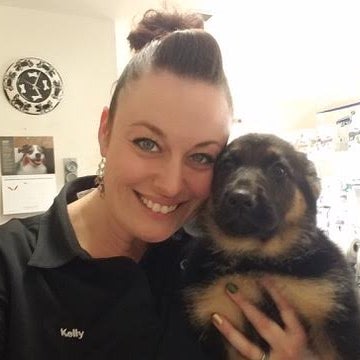 Kelly Cable Reception Manager
Kelly Cable is our front reception manager and many of our clients have known her working our reception for the past 12 years. Kelly is always upbeat and can greet almost every client by name. She is very organized and positive which keeps our front office running smoothly. Kelly grew up near Los Angeles and moved to the Central Coast in June of 2007. Since moving here she has earned two College degrees including her Bachelors Degree in Animal Science from Cal Poly in 2017. Kelly is married and has five fur babies. Two dogs, two cats, and a pot bellied pig. She enjoys going to lakes in the area and riding her jetskiis and boating, as well as anything to do with animals. In her free time she likes reading, wine tasting, and enjoying all the wonderful restaurants on the Central Coast.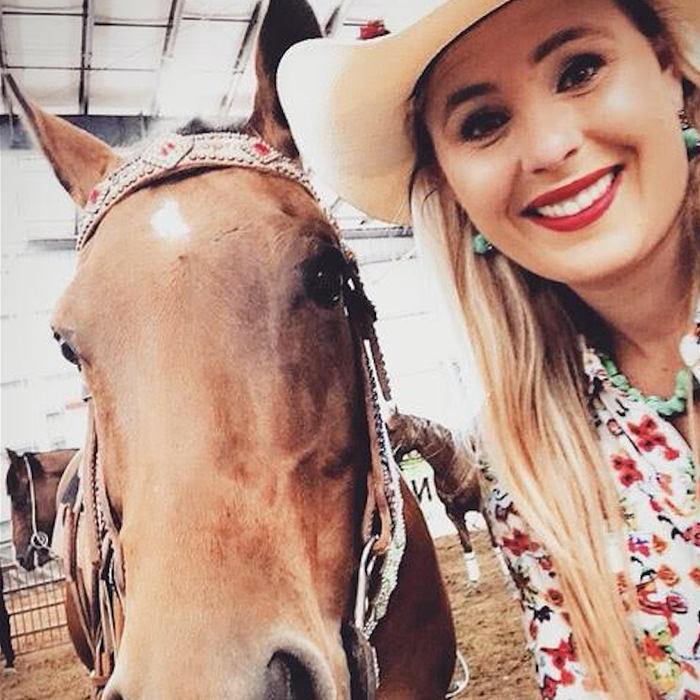 Anneke Cox-Dobbe Receptionist
Anneke Cox-Dobbe is one of our current front receptionists here at Mesa Veterinary Hospital. She has grown up with animals both large and small since she was born. She displays a very upbeat attitude ready to take on the world with big goals and drive to succeed. When Anneke isn't at work she's training her horse Smarty for the next barrel race, Spending time with her Fiancé' Steven, or taking an online class towards her AA in Business Administrations at Allan Hancock College. She believes in a strong work ethic, because without it you don't achieve your goals. Annekes favorite quote that she lives by is "Turn your cants into cans and your dreams into plans!" Her hobbies include spending time grooming her dogs, walking on the beach, wine tasting with family and friends, and playing with her families three German Shepherds ( Ziva , Jackson, and Sasha) and her sweet Border Collie Bailey.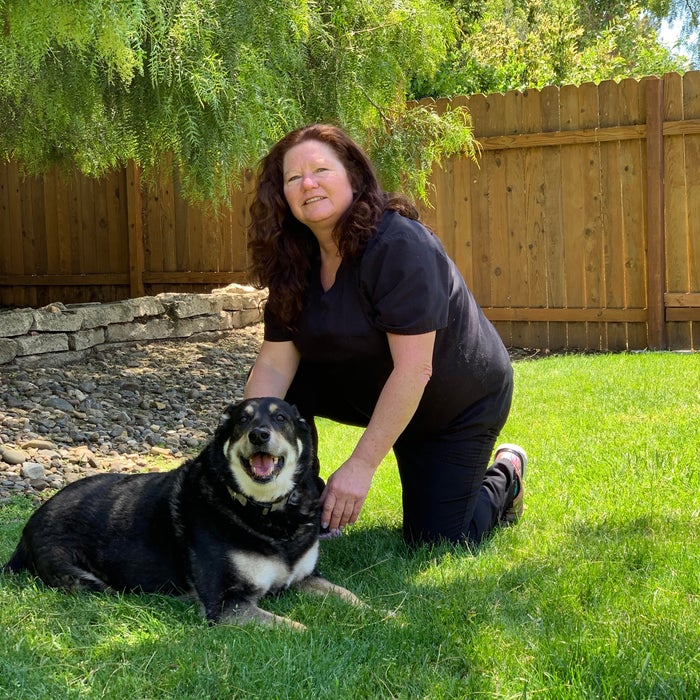 Benna Pilkington Kennel Technician
Benna was in FFA growing up having raised sheep, bunnies, turkeys, horses, and at one time owned seven dogs. She graduated from Santa Barbara Bussiness College as well as San Joaquin vally college. Benna has had a variety of jobs that include Lab Assistant, Dental assistant, Shuttle security, and she had her own cleaning business. Benna helps keep the office clean and helps play and take care of the animals here at Mesa Vet Hospital. Benna is cross trained to do almost everything in the office and is a huge help to us. She is friendly and cares deeply about the animals that come here. Bennas son Logan is engaged to Heather who works here as a Veterinary Assistant and a licensed Groomer.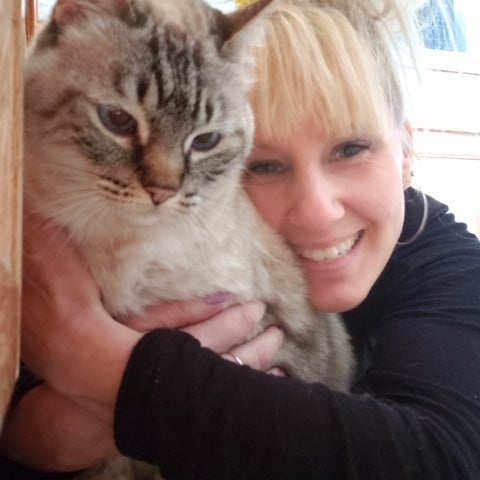 Missy Biernat Registered Vet Tech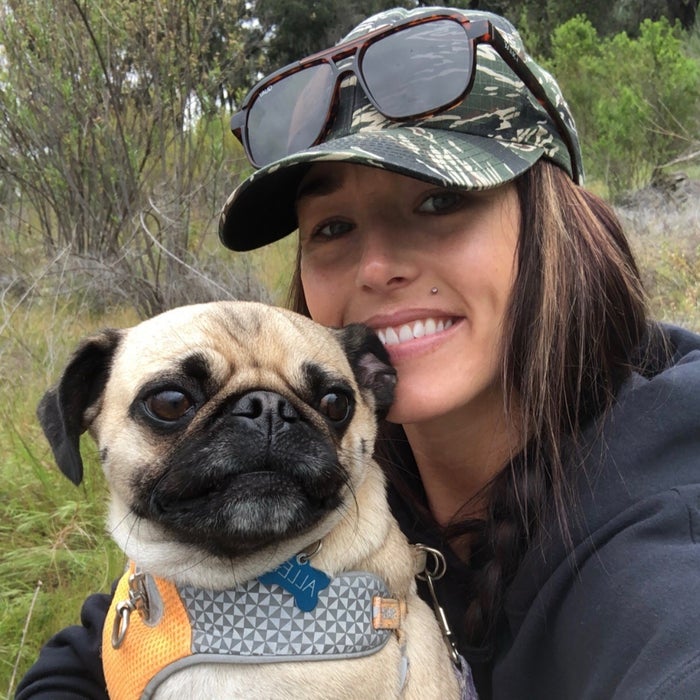 Hannah Moreno Veterinary Technician
Born and raised in Orcutt, CA. She has a Pug named Allen. She finished the RVT program at Allan Hancock College in 2014 and is in progress of taking the RVT exam. In her free time she likes to fish and camp.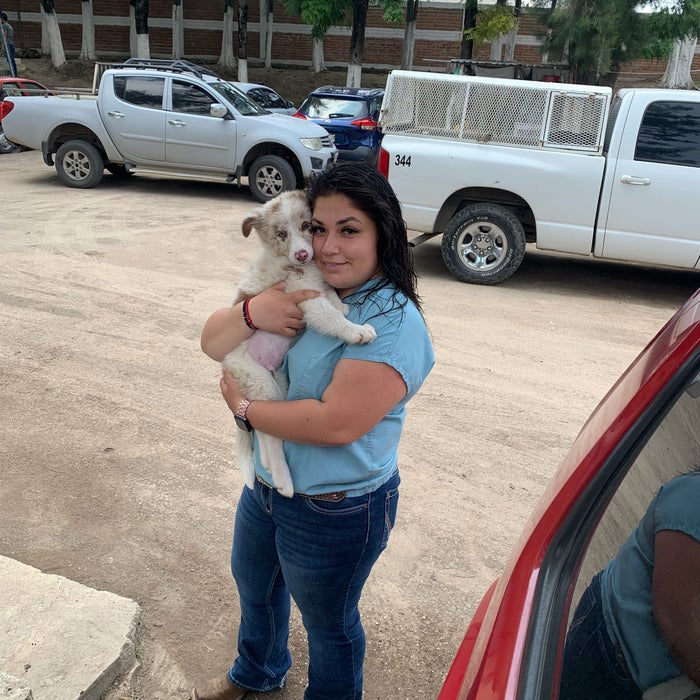 Nydella
Nydella is a fourth year Veterinary Medicine student at the University of Guadalajara in Ciudad Guzmán, Jalisco, Mexico. Her goal is to be a Canine and Equine Reproductive Specialist here on the Central Coast. She is a Nipomo High School and Cal Poly SLO Alumni, with plans to practice here in Nipomo, the town she grew up in. She has 7 Border Collies and 8 Quarter Horses. When she's not at work or studying, she's hanging out and loving on them. Her love for animals and passion to work for their well-being is what drove her to pursue this profession.